Have you ever been to a haunted house? Have you ever been to Legends of the Fog in Aberdeen, MD, or Field of Screams in PA? If so, which one did you like better? Known for having the best haunted hayride, Field of Screams ticket prices vary from $40-$55. Legends of the Fog, however, is a little cheaper with ticket prices ranging from $40-$45. I set off to find out which haunted house gives me the most screams for my bucks.  
Visiting Legends of the Fog was a noteworthy experience. The entire atmosphere felt altered with adrenaline once I made my entrance. The background, the chill whispers that sounded as if from nowhere had come together to give rise to an environment of terror in the attraction. The actors, draped in their sketchy costumes, were skilled at their craft, jumping out at just the right moments to make your heart skip a beat. However, despite the chilling setting and the heart-pounding moments, the experience fell short of my expectations in terms of fright. I tried to find a level of fear that could keep me awake at night, which would haunt me for some time after my exit from the haunted house. Unfortunately, that level of fear was absent. The experience was enjoyable, but it wasn't as memorable as I had hoped. I found myself wishing for more jump scares, more spine-chilling moments, and more fear to make the night unforgettable. I hoped the horror would increase as I moved forward, which would make it a haunting experience that no one could miss at all.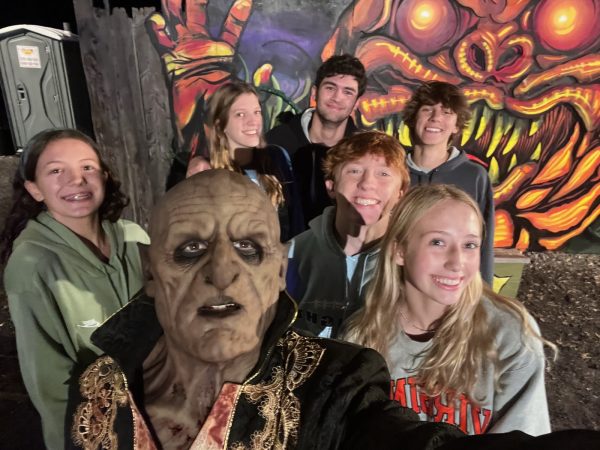 It was a thrilling experience to visit the Field of Screams haunted house. A sense of ominous anticipation had seemed to set the mood for a night full of fear since I'd entered an attraction. Every attraction was designed with heart-stopping surprises at every corner. The actors, in their terrifying costumes, mastered their job including fear and thrill with their perfectly timed scares. Every unexpected jump and scream amplified the adrenaline rush, making the experience truly unforgettable. The sounds were the icing on the cake, adding a feeling of terror and suspense. The eerie whispering, and the unsettling voices, made an atmosphere that had me breathless in my chest. The highlight of my visit was their famous scary hayride. This hayride was an adrenaline-infused journey like no other. The actors hidden in each scene were expectational, their sudden appearances and horrifying performances adding to the thrill. The ride had been a rollercoaster of emotions, filled with an overwhelming sense of dread and terror that drove me to my knees. I found the experience an expression of magic, fear, and pleasure; proving that sometimes best memories happen when you're afraid to forget them. 
In conclusion, while both the Field of Screams and Legends of the Fog offer great scares, Field of Screams edges out with its uniquely terrifying experiences. Despite enjoying both, the heart-pounding fear I felt at Field of Screams made it the ultimate haunted house. Field of Screams provided an unforgettable, hair-raising experiences that I would recommend to any thrill-seeker.