February 7, 2020 • No Comments
In 2020, there are a ton of sporting events and sports seasons coming to an end. The NFL has the AFC and NFC Championship, Super Bowl, and the Pro Bowl. During the Half-Time show at the Super Bowl will showcase Jennifer...
Stay Connected with Email Updates
Check out the Pony Express Twitter Page
https://twitter.com/cmwponyexpress
February 7, 2020 • No Comments
During the summer, staying fit is easier. You can walk outside, go hiking, swimming, running. But in the winter, we're more forced to being inside. There are a lot of things you can do in the winter, more...
February 7, 2020
February 7, 2020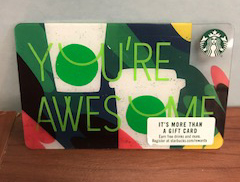 Gift Cards are NOT a Bad Gift.
December 17, 2018
February 7, 2020
In February 2020, there are many movies coming to a cinema near you, here are just a few:  Birds...
February 7, 2020
Growing up and going to a public school, it is very interesting to see the many fashion trends that come...
February 7, 2020
When the winter season comes around, people change their outfits to fit to the cold weather. Each year...

Loading ...