Have you ever wondered what the average iced coffee drinking, Dr. Martin wearing, Pinterest using, teenage girls' playlist would look like come to life? Wonder no more because 'All Things Go' perfectly executed every girl's fantasy lineup during the 2023 weekend at Merriweather Post Pavilion in Columbia, Maryland. The lineup consisted of smaller indie artists such as Ella Jane, Leith Ross, Vacations, Tommy Lefroy, Hemlocke Springs, Samia, Suki Waterhouse, etc. While showcasing the highly anticipated, more popular artists and headliners including Lizzy McAlpine, Dayglow, Ethel Cain, Muna, Mt. Joy, Boygenius, Maggie Rodgers, and the stunningly talented Lana Del Rey.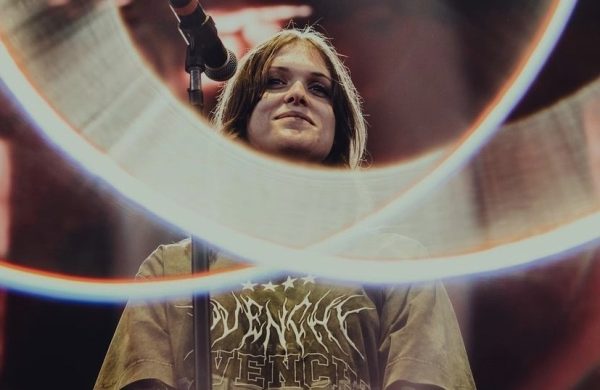 Headlining day one of the festival on Saturday September 30th, Maggie Rodgers executed what avid concert goers would consider to be a 'perfect' performance. The former NYU student, discovered by Pharell Williams, for her most unique and popular song "Alaska", performed for an hour and a half with beautifully done transitions between each song and an ebullient presence on the stage. 
Setlist: 
Want Want 
Say It 
So Sick of Dreaming (Unreleased) 
Shatter 
Overnight 
Horses 
Dog Years 
Don't Forget Me (unreleased) 
Retrograde/ I Wanna Dance With Somebody (Who Loves Me) 
Back In My Body 
Alaska 
Love You for a Long Time 
Light On 
That's Where I Am 
Encore: 
Fallingwater 
Different Kind of World 
Following the slightly more laid-back start to the weekend, 'All Things Go' took things a few steps further on Sunday. Headliners included famously queer bands, MUNA and Boygenius, known for their bold and controversial performances on stage, the bands, when in the same location, tend to crossover in what fans call 'MUNAgenius'. But many were disappointed when the night ended, and the band did not join together for songs "Silk Chiffon" or "Salt In The Wound.". But each trio still maintained their unyielding grip on the fans able to make it from one stage to another in the 10 minutes between each set.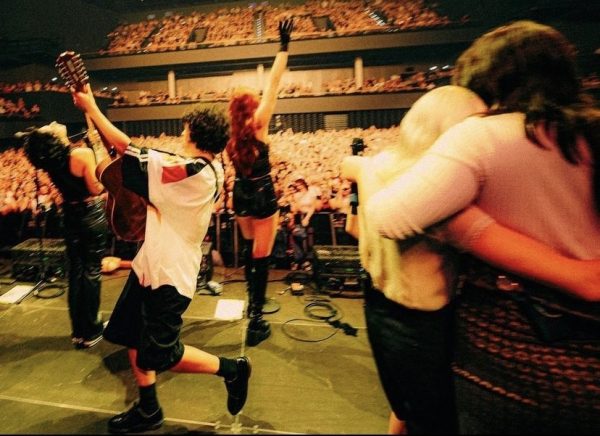 Boygenius Setlist: 
The Boys Are Back in Town 
Without You Without Them 
$20 
Satanist 
Emily I'm Sorry 
True Blue 
Cool About It 
Souvenir 
Bite The Hand 
Revolution 0 
Stay Down 
Leonard Cohen 
Me & My Dog 
We're In Love 
Anti-Curse 
Letter To An Old Poet 
Not Strong Enough 
Ketchum, ID 
Salt In The Wound 
Muna Setlist: 
What I Want 
Number One Fan 
Solid 
Stayaway 
Runner's High 
So Special 
No Idea 
Loose Garment 
Winterbreak  
Kind Of Girl 
Taken  
Around U 
Pink Light  
Crying On the Bathroom Floor 
Home By Now 
Anything But Me 
One That Got Away 
I Know a Place 
Silk Chiffon 
The "Young and Beautiful" Lana Del Rey closed out this year's festival with song "Hope is a Dangerous Thing for a Women like Me to Have" after having to alter and reverse her setlist when she began her performance a half an hour late. Closing her set by literally being carried off the stage, Lana made sure to give a performance no one would forget alongside her good friend, and Bleachers lead singer, Jack Antonoff, who is featured on song "Margaret" from Lana's most recent album. After being captivated by her angelic voice, Ms. Del Rey's dramatic effect that she brought to the stage is almost entertaining enough to make you overlook her consistent lack of punctuality in her recent shows. The festival continued to stay organized even through the chaos of Merriweather Lawn. While most had to fight for a spot to even enter the gates, the heat exhaustion and drained bank account was worth it for the undeniably stacked 2023 lineup.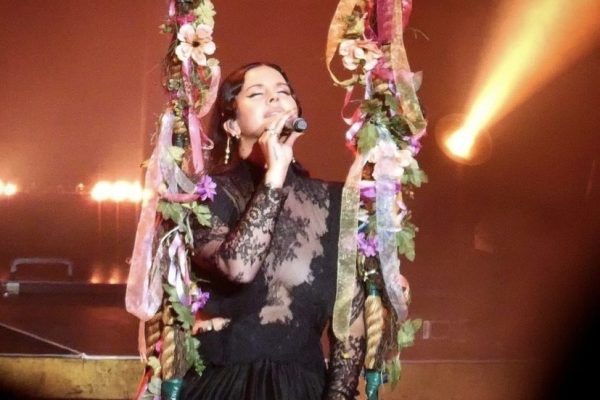 Setlist: 
Norman F**king Rockwell 
Arcadia 
A&W 
Young And Beautiful 
Bartender 
Chemtrails Over The Country Club 
The Grants 
Cherry 
Pretty When You Cry 
Ride 
Margaret (feat. Bleachers) 
Venice B**ch 
Video Games 
Did you know that theres a tunnel under Ocean Blvd 
Ultraviolence 
Born To Die 
Hope is a dangerous thing for a woman like me to have