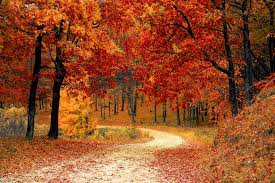 At the beginning of September, everyone looks forward to the crisp air, the leaves changing color, and the overall fall aesthetic. This September we were hit with something different and unexpected. Temperatures were in the scorching 90 degrees, with unbearable humidity, and the school building had little to no air conditioning. How is this heat wave going to affect our fall weather? Scientists have predicted what might happen this 2023 fall.
Fall weather is typically described as leaves showing their vibrancy, less sunlight during the day, crisp air, nights getting colder, and the days getting shorter. Scientist have predicted that leaves are going to take longer to turn color, as there was more sunlight during the heat wave, leaving an excess of chlorophyll in the leaves, keeping them greener for long. Those of you who look forward to seeing the leaves turn or waiting for them to get that crunch, you might have to wait a little longer! No fear they will turn, just later than expected.
Temperatures will drop like normal, low 50's to mid 70's, so anyone waiting for hoodie season, or pumpkin patches, don't worry, that hasn't been affected! Scientists have predicted that temperatures may drop a little colder than normal, but there will not be another heat wave this fall! Fall activities are such a big part of the season, and here are some of C Milton Wright students favorite fall activities!
Twenty-one students were asked what their favorite fall activity was. Their options were: 
-Going to a pumpkin patch 
-Halloween 
-Haunted houses 
-Jumping in leaf piles 
Here are the results!