Lib's Grill Review
A couple of months ago a brand-new sports bar opened in Bel Air called Libs Grill. It's a place to fill your cravings while watching your favorite sports teams and players go head-to-head. They have everything from burgers to wings to satisfy your hungry stomachs.
With it now being in business for almost half a year, The Pony Express sent two writers to see if this restaurant has what it takes to stick around.
Chase Bowers: Grilled Chicken Breast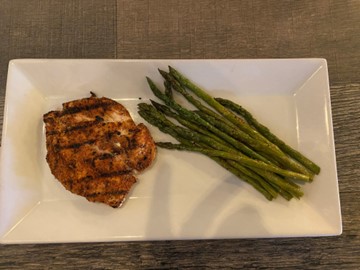 I had the amazingly cooked Grilled Chicken Breast cooked to a perfect crisp. The asparagus on the side was cooked to a perfect garlic delight. I also had a nice crisp water to drink. 
Nick Simon: Buffalo Tenders and Fries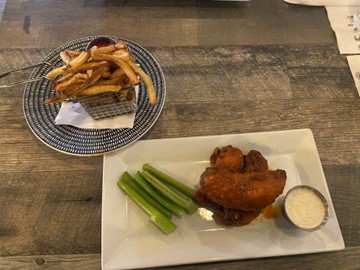 I got buffalo tenders with fries. They were good and the chicken tasted fresh. The buffalo sauce they used kind of tasted like spicy tacos, but the tenders were seasoned very nicely. 
The fries were crispy and salty but basically what you'd expect from a French fry. 
Overall, our time at Lib's was a memorable eating session. The food was on point and the employees were very nice, We would definitely go back and get something else from Libs. We would have to give it a B+ and would recommend it to anyone in search of a good place to eat.