2021 Book Reviews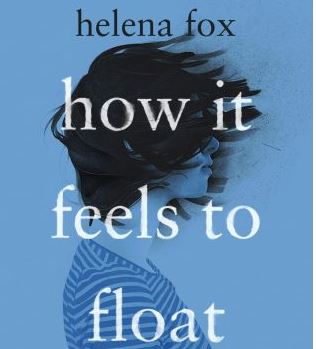 Books You Want to Get Your Hands On


Howl's Moving Castle
In this fantasy realm of Diana Wynne Jones, the book starts off by diving into the life of Sophie, our main character. She lives in the land of Ingary, one filled with magic, witches, and many adventures. Living out her life taking care of her father's hat shop Sophie begins to make a reputation for herself, drawing the attention from the "Witch of the Waste." The evil witch casts a spell upon Sophie, turning her into an old lady. The once young beautiful girl is forced to go onto a journey to find out how to reverse the spell, meeting a memorable cast of characters along the way.


How It Feels to Float
One of the more personal novels on this list; this novel by Helena Fox is one that will lead you on a journey of self-discovery. Biz, the main character is followed by her father 10 years after his death, soon her life begins to unravel, and her father disappears. Along the way of finding her lost father Biz begins to struggle with her sexual orientation, being shunned by the people around her. By the end of this novel the reader will be left with a sense that love, hope, and good things come with time and growth. Advocating for the fact that sometimes we must leave our comfort zones and channel the things we fear to fully blossom.


Diary of an Oxygen Thief
It should be noted that before reading this book some of the subjects can be rather triggering. In 2006 "Diary of an Oxygen Thief" was written and published anonymously, it is just the first book in the series, and it does not hold back. The narrator is an unnamed Irish man living in London, he starts off talking about how he loves hurting women psychologically. This villain of a narrator then goes into ow he truly loved a woman once, but she got in the way of his cheating and alcohol addiction. Through the entirety of the novel, it shows the unraveling of the narrator's mind and how he struggles with addiction. This book is not a read for everyone, it is a great story for those who enjoy diving into the minds of troubled individuals, giving some clarity for what they do.