Should "The Classics" Still Be Taught in School?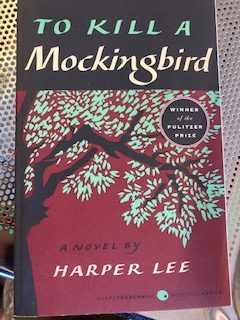 The Classics: Those books that your parents read in school, and probably your parents' parents. Think To Kill a Mockingbird, The Great Gatsby, Lord of the Flies, and other dated English class staples. These works of literature have been used and abused by schools for well over half a century. Sure, these books are linguistically good. The story is there, and the word choice expands the reader's vocabulary, but aren't there 500 other books that meet that criteria? The answer is yes; so why do Harford County Public Schools make students read books that they can't even get through? 
The Board of Education approves the books that they themselves were taught, what they know. High schoolers are not compelled to read books written for a demographic that isn't even alive anymore. The students want to read books that they personally relate to, and can apply to their own life. It's counterproductive to assign books that students aren't even going to read, and that should be taken into account when the school's central office creates and edits the list of approved books. 
There are so many modern novels similar to the classics, portraying the same theme. Contemporary young adult literature is so much more engaging to students, because it is written for them. The intended audience of the classics is people from 50+ years ago, and teenagers today are not the same as teenagers back then.  
The diction and syntax of older books makes them difficult to understand. Not in a way that challenges students and stretches their minds, but in a way that ruins the experience of reading it. Half of the sentences are too wordy to understand, and they often must be read and reread several times to catch what the author is trying to say. 
Not to mention, most of the authors are straight, white men looking through the most privileged of lenses in a time where almost nobody else had the opportunities they had. All of the morals and values are incredibly outdated and obsolete points of view in today's society.  
It is the responsibility of the Board of Education to expand their literary horizons and permit books that are not only challenging, but engaging as well. Teaching the classics does not matter if nobody is actually reading them.