Trying to Find Some Good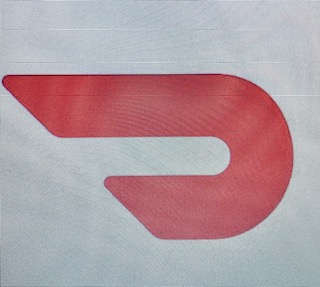 When the word COVID-19 is brought up, millions of people get scared and say that COVID only brings sad issues, like getting you sick and or even dying. This is a horrible virus that has completely changed everyone's life in some way.  Yet, while that is true, there are some positive aspects of this pandemic.
While some companies and industries obviously struggled, others stepped-up and thrived because of COVID. Grocery stores hired thousands of workers to keep up with increased business.  Superstores such as Walmart, Target, and Best Buy offered faster pickups and enhanced online shopping.  Globally the air quality was improved and the wildlife blossomed.  People were forced to become more creative about how they do things such as work, parent, and simply exist in a quarantined environment.
Many companies are trying to become more flexible and think of better ways they can still deliver what customers need in the safest way as possible. Packaging has been reinvented to include better seals and compact casing.  Delivery personnel have worked diligently to deliver items quickly, securely, and with as little physical contact as possible.  Everything from groceries to medicine; video games to lawn care products; beauty products to pet food, can be delivered quickly and safely.
Food delivering companies like Door Dash, Grub Hub, Uber Eats, Postmates, have stepped-up their game and met the challenge of increased demand.  People not wanting to risk leaving their homes has caused restaurant delivery services to get tons of orders every day, earning and average of 10x more money than they were before COVID. Another positive from this is that the drivers that work, also probably get paid more tip per day because of how many orders are placed.
Most stores, prior to COVID, had some form of online ordering.  However, almost all of them have made improvements to those sites to include more options and increase delivery speed.  The sites are now more user friendly and streamlined for quicker service.  This was especially appreciated by the older population that previously struggled with online interactions.
The biggest positive impact of COVID is that climate change has turned around for the better of the world. Before COVID, there didn't appear to be any positive gain with regard to limiting  pollution, global carbon emissions, and over developing. During the quarantine, people drove less, stopped deforestation, and used less energy.  The wildlife began to creep back into areas that had been barren of animal habitation for years.
There's no denying that this is a sad, horrible thing that has affected every single human on the planet.  Many of us have had to deal with losses in our own family including relatives lost and jobs that went away.  There's nothing "good" about any of that.  However, when faced with a tragedy, it's sometimes necessary to do what is needed to move on in a positive direction.  There are some changes that were forced upon us that we might like to see stay in the future.