Senior year is expensive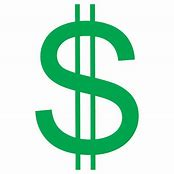 Hang on for a minute...we're trying to find some more stories you might like.
As we approach the end of the first quarter and the beginning of the second, it's time to start saving from now, because of the large expenses that will have to be purchased in order to get the full senior year experience. The experience will include many of the events such as Senior Pictures, Prom, Senior week, the Senior trip and many other activities that will suit the needs of a senior at CMW.
Senior pictures are the first financial cost in being a senior, but it depends on what you want and how much money you are willing to put into senior pictures. Students are willing to pay anywhere from $15 to $500 on senior pictures. Depending on if they want a certain amount of necessities for their valuable memories of senior year.
For the spring, when we are about to part ways from CMW, it is the period when we need to think about renting tuxedos, senior prom, the tickets for Hershey park and of course the senior week house. Senior prom tickets will cost around $35 which is ten dollars more than last year and $25 for the senior trip. The tuxedos however will cost a good amount of money to rent for the time being, usually they can cost up to $100-$150 dollars to rent out.
Finally, there is no better way to end your Senior year than with Senior Week. Many seniors are still on the lookout for a house.