Ban Homework During Winter Break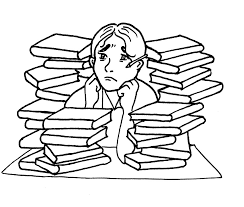 Hang on for a minute...we're trying to find some more stories you might like.
Christmas break is a time for spending a few days celebrating and relaxing from the pressures of classwork, tests, and quizzes. Every teen has gone through the sinking feeling when they realize that they had homework due the day they return to school. No student wants to go home as soon as the break starts and work on math homework. Is it really a break if you still have to work? 
Many students travel during the holidays, which makes doing homework a struggle. Nobody wants to drag  a heavy textbook to their grandma's house and work on chemistry while others are watching Christmas movies. Even pulling out homework in a car or plane is a struggle. It can get loud and cramped, leaving illegible handwriting and less than decent quality of work. Teachers should keep in mind how much traveling is done during the holidays before assigning homework to students.  
Christmas is a time for being with family and gathering together with people you love. This leaves very little time for homework. Seeing relatives that are rarely visited are a bonus of the holidays. It can be hard to hang out with them when you know that you have to get through multiple long chapters of the book you're reading in history. If you put it off until Sunday, it makes for a long stressful night of trying to catch up.  
Sometimes homework cannot be avoided because you need to use it for class when you come back; but pointless worksheets can easily be avoided. Homework over the break can be stressful to students during their time of vacation and most teachers can afford to wait until the break is over.  If homework is given after winter break, then the quality will be better and students will be less stressed. This leads to a better classroom experience for both students and teachers.