Applying for Scholarships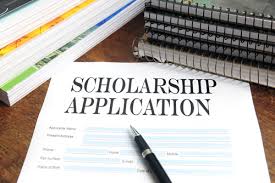 Hang on for a minute...we're trying to find some more stories you might like.
It's about half way through the school year, which means: only one more half to go! And for seniors, it means: graduation is getting even closer!
For seniors who plan on going to college and have started applying, now is a great time to also look into applying for scholarships. Scholarships can be a big relief when those tuition bills add up. But where can you go to find them?
FAFSA (Free Application for Federal Student Aid) is a big helper in this process. Their application, like their name suggests, is free. Their application and information can be found on the website: fafsa.ed.gov. The application is due March 1st this year.
Collegeboard is also a good place to go to start the scholarship application process. They have a program where you create your own financial aid program and profile page that can help find good scholarships for you. This program allows you to answer questions about yourself and then find good fits for you. However, these applications do cost money.
Talking to guidance about this process is also a good idea. There they can help you further this research and guide you in your college preparation.  There are many local scholarships that come through the guidance office and can be accessed from student counselors.
A last piece of advice is to not procrastinate with this process.  The earlier scholarship information is received, the better a chance of being awarded the available funds.